How DJT Lost the White House
Chapter 4: The Christmas Doldrums (December 23- noon January 6)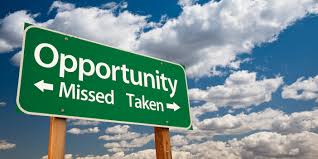 I stayed around in DC for the next several days. Flynn and Sidney left to their own worlds for a few days, but before Mike left we had a conversation. I will use this opportunity to share a bit more about Mike Flynn.
I knew from people who had worked in the field what Flynn had done to make himself an enemy of the Swamp. When he arrived in Iraq, materials gained in raids were being bundled up in bags, shipped back to Virgina to be "exploited" and analyzed and, a month or two later, useful information sent back to the troops on the front lines. Flynn sees the world like an entrepreneur, and set about to redesign the process, so that exploitation and analysis was done on-base in Iraq, the loop condensed into 18 hours, so that the next night when people went out raiding, they already had the benefit of insights gained from the previous night's work. Eventually the loop was so tightened that a raid early in the evening in one location was generating materials that were studied through the night, and informing raids that were still being conducted at dawn. People I knew and trusted in the field were telling me that this guy Flynn had his admirers, but he had detractors as well, primarily those comfortable with the ol' boy approach, disgruntled at the way he was shaking things up and bringing modern ideas into the Intelligence Community's comfortable way of doing things. As his career progressed Flynn's divisiveness to the Establishment became legendary, but in my experience, men and women I knew who seemed like bright, chipper, mission-oriented federal employees spoke well of Flynn, and the Mediocrities were the ones who seemed to hate him.
But being with Mike Flynn, I learned things about him that were new to me. For example, Mike 61, was a lifelong registered Democrat, in an Irish Catholic south-of-Boston north-of Providence Jack Kennedy kind of way (not in a modern Lefty, "Let's shred the Constitution!" kind of way). He is a deep reader of the Constitution, and is one of the few people I know (besides myself) who cites The Federalist Papers by number in conversation. When discussing America's modern wars, he sounded almost Chomskyan, telling me that the wars in Afghanistan and Iraq should have ended 15 years ago, but so many hundreds of billions and (eventually) trillions of dollars got flowing to the corporations that supported the wars, and these firms benefiting from that flow of funds had grown so fat, and hired so many lobbyists, that they fought in DC to keep the wars going so that the spigot would stay turned on. We joked to the other that the war was just "another Washington, DC self-licking ice cream cone."
In other words, "capture". As happens with my from time to time, I meet someone from a completely different background who has come to recognize the issue that underlies so many of our problems as a nation. That problem is that powerful elites have captured the decision-making cycles of our government, and turned it towards their private ends. The fact that from our different backgrounds and different lifetimes of experience, we had arrived at the same fundamental analysis of what is wrong with our country, told me that I my new trail-buddy was the right guy.
And again, we had a number of conversations along the lines of, "General, what the fuck are we doing here?"
I was alone in DC over Christmas, but I got a call from someone in the Trump orbit. The caller told me that I should get down to Florida, to somewhere near Mar-o-Lago, and it was being arranged that I could have another short meeting with Trump, maybe as little as 10 minutes. Because I was by then thoroughly convinced he was not listening to sound people and was missing the Big Picture in some ways, I seized the invitation, and went from DC to Florida to a hotel just a few miles away from Mar-o-Lago. I checked in, and awaited contact.
Soon I received a call from a well-known person who is publicly associated with Trump, although I do not know how tight they actually are. With him on the call was a colleague of his, and they were telling me to get over to Mar-a-Lago and ask for "Eileen" (name changed to protect the innocent). I asked for her last name, and was told, "Just get there and ask for Eileen." I asked for Eileen's position, or even what area she worked in. I was told, "Just get to Mar-a-Lago as soon as you can, and ask for Eileen." I replied that I really do not like working that way, that I wanted to know more before I went. Again the reply was adamantly, "Get over to Mar-a-Lago, go to the gate, and ask for Eileen. It has all been arranged." With trepidation I got dressed in my best yoga clothes (my others having been sent out for a rare cleaning) to set out for Mar-a-Lago. I called an Uber, and the ride turned out to be a tinny, beat-up Toyota Corolla of some years' vintage.
When I arrived at the gates of Mar-a-Lago I sent the Corolla on its way. When I approached the Secret Service detail and told them that I was there to see, "Eileen," the federal agents all looked at each other disbelievingly. "Eileen who?" They asked. "I don't know," I told them, "I was just told to ask for Eileen. I am to have some kind of short meeting with the President, and I was called and told to get here and ask for 'Eileen'." Again, they said, "Yeah, whose Eileen?" Again I had to tell them I did not know. The conversation spiralled downhill from there, through no fault of the Secret Service agents, but from their understandable confusion and sense of duty. I perhaps did not help the situation when I, noticing that one of the agents was a female with a light Chinese accent, in an attempt to calm the situation and establish some rapport, began rapping with her in Mandarin. We spoke for a fair bit of time, but it only seemed to increase the nervousness of the other agents. Around that time I began to think it would probably be best simply to disengage and get away, and try to work things out by telephone, but the agents were not having any of that.
Eventually the supervising agent came over. He was one of those fellows whom one meets and knows immediately he is not a guy with whom to screw in any way. Still proper but with a fair bit of aggression, he said, "Back up. Start again. We want to know your story. Who are you and what are you doing here?"
Not knowing where to start, I began this way: "20 years ago I started a company called Overstock.com, my name is -." He interrupted with a snort, "Yeah right you're Patrick Byrne." Suddenly I got it: the shitty Toyota Corolla, my yoga clothes, the Chinese…. I showed my license, and this time it all clicked. And it clicked for me, too, how the activities of Flynn, Sidney and I were drawing attention. I was not fully appreciating until then how much attention there was on what we were doing, but it made sense.
In any case, the Secret Service agents became cordial, nodded to me, and several said, "Thanks for what you are doing," as they permitted me to walk off the property, cross a bridge, and get another Uber.
I hung out an additional few days, waiting for things to be cleared up. They never were. But over those days, I was there on the periphery of the Mar-a-Largo crowd and the hundreds of Republican Pooh-Bah families that were down together for the holidays occupying most of the surrounding hotels. Swimming as I was on the periphery of the Republican Party bigwigs and its movers-and-shakers, I got a sense for the gestalt of it all. There were some terrific young people, intellectuals who could have deep conversations about ideas as well as events. There was a woman of my age or slightly older, a former executive at a Fortune 50 company, retired, who was exceedingly strong, capable, and intelligent. Then as far as I could tell, the rest were riff-raff. Rich riff-raff, no doubt: shiny-car riff-raff, loud and obnoxious riff-raff, self-centered riff-raff, dilettantes and poseurs and grifters of one variety or another, with Plastic Fantastic wives and husbands and doily children wining publicly about whatever subject or thing they felt deprived. People for the most part I would not be inclined to piss on if they were on fire. What I did not see were believers, people who had a vision…. Or anyone with a plan.
The day before New Year's Eve I got a call from Our Man in Georgia. We already knew that in Fulton County (in which Atlanta rests) there was a County Election operation operating out of what was called, "the English Street warehouse". An Antifa woman had accepted $500 to infiltrate the warehouse, take a bunch of photos, and seize blank ballots from different stacks. Those ballots could be tested forensically. I lined up two federally-certified forensic document examiners (old-timers in the field) who were willing to work New Year's Day, and got myself to Georgia on New Year's Eve.
In Georgia, I stayed at the home of some people who were involved in this effort. That is when I first met Jovan Pulitzer (though there had been communication for weeks between my cyber-colleagues and Jovan). Also present was a senior Microsoft security expert. This is the man who had found the situation in a counting operation in Savanah, Georgia: a tabulating machine turned out to have a wireless card in it, on the wall there was a Smart Thermostat, and that thermostat had connected wirelessly to the vote counting machine. Further research had confirmed that someone from China Telecom had come through the Internet onto the Smart Thermostat in order to connect to the machine. The cybersecurity expert spent the rest of the evening telling us about the shocking vulnerabilities in the election machines, their tendency to run on Operating System software that was 10-15 years old, and in general, how the technology was Swiss Cheese. We sat up past midnight cataloging vulnerabilities.
At 3 AM on New Year's Day I received a text from General Flynn. He was still up working as well. He sent me photos that were then flashing around social media: down in Mar-a-Lago, Rudy and others from the entourage had rung in the New Year with a bang. Photos of Rudy, Don Jr., and Kimberly Gilfoyle drinking champagne, dancing, and Partying Like It's 1999 were circulating through social media. Again, Flynn and I shared a moment of exasperated silence.
On New Year's Day I was in the laboratory of the federally certified forensic document examiner, and one of his colleagues who had driven through the night to be there. They were quiet, professional, and I left them to their work. After an hour they reported: two of the ballots were printed in one print shop, the other was printed in a different print shop using different paper, different ink, and a different printing method. It being highly unlikely that the county had ordered its ballots from two different print shops, this was indicative that at least one of the ballots was a counterfeit.
Our Man in Georgia had the warehouse in Atlanta under observation. Bums with telephoto lenses were filming. With permission, I put out on Twitter a brief description of what we had found. Hours later, rented Enterprise moving vans pulled up to the warehouse, and pallets of ballots were moved into it.
The next day, a shredding company in a neighboring county got a phone call to pick up an assignment to shred. The truck pulled up, and loaded approximately 3,000 pounds of ballots. It has been confirmed to me that the order was paid for by someone with a credit card from "Dominion Voting". The shredding truck pulled away. Through a mechanism I will not explain, that shredding truck was intercepted, its work stopped, and ultimately 10,000 pounds of shredded material was dumped out on the floor of a local police station, so there would be a chain-of-evidence. Roughly 3,000 pounds of the shredded material was the ballots (the other 7,000 was from prior customers). The shredding that had been order by the Dominion Voting employee had not been normal shredding (turning things into long strips); it had not been the special shredding (turning the material into confetti); it had been the super-duper military-grade shredding, where the ballots had been shredded then crushed down to spitballs.
An Atlanta DHS agent arrived and took command. A discovery was made: some of the shredded ballots had not been completely shredded. In fact, a few had stuck to the walls of the bin, and were whole. Also found, I was told, were receipts and shipping labels from the outside of the boxes that held the ballots: these receipts and shipping labels were from a Chinese print shop in the south of China. The DHS agent acquired all of these (and that particular agent is one with an expertise in matters Chinese, I am told).
Call that moment, "T = 0". Based on the continuous reports I was receiving from Atlanta, here is how the next two days unfolded:
T + 6 hours: Rudy Giuliani was informed of what was going on;

T + 9 hours: Mark Meadows was informed of what was going on

T + 18 hours: FBI arrived on the scene to take over. DHS resisted.

T + 24 hours: I received a message that the DHS agent in question was highly uncomfortable with the political pressure he was receiving. If I understood correctly, he was saying that Mark Meadows himself (Chief of Staff of the White House) had called him and told him to back off the investigation. It was not clear to me whether I was receiving the message just as a bystander, or the DHS agent was deliberately causing that message to come to me, in the incorrect hope I could do something about it (e.g., get it to the President).

T + 36 hours: The FBI took control of the operation. They instructed the shredding company to come back, and told them to pick up the 10,000 pounds of material, complete the shredding, then continue with their normal procedures. That meant the shredded material was mixed with water and acid, melted, then reconstituted as recycled paper.