'Regime Change Hit Squads' unleashed upon 'Anti-Vax' world leaders
… as the Deep State and MSM cover up the biggest crime against humanity in history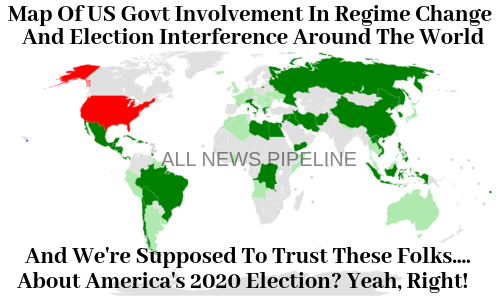 By Stefan Stanford – All News Pipeline – July 11, 2021
While the recent brutal assassination this past week of vaccine skeptic, former Haiti President Jovenel Moise, has gathered huge attention around the world, especially after two residents of the United States were arrested for participating in it, nowhere near as much attention has been paid over the past year to the mysterious deaths of 4 other political leaders who also were opposed to 'vaccines'.
As this new story over at Open Democracy reported, Haiti under Moise hadn't vaccinated a single person and because of his assassination, the first of a head of state in Haiti since the 1915 assassination of their leader precipitated a US invasion of Haiti that lasted nearly 20 years, it's starting to look like the CIA and their 'regime change hit teams' have been unleashed once again under Democrats and Joe Biden.
With even Reuters putting out this June 7th 'fact check' story titled "These four leaders were not killed for opposing COVID-19 vaccination", as we've warned numerous times on ANP, such stories only come out in the mainstream media when a particular theory is 'over the target'.
As Steve Quayle had mentioned in an SQnote while linking to this Associated Press story about the assassination of Moise, "KEEP YOUR EYES OPEN FOR LEADERS OF COUNTRIES OPPOSED TO VACCINATIONS TO START DROPPING LIKE FLIES!"
So we'll be taking a look within this ANP story at the CIA's long history of carrying out 'regime change' around the world, the mysterious deaths over the past year+ of the leaders of 4 African nations who allegedly were opposed to vaccinations as well as the 'Haiti connection' to the 'Clinton crime family'.
We'll also be taking a look below at several new stories out over the past few days which provide us with all the ammunition we need to continue to avoid the 'kill shot' as if it WERE 'the plague' itself . . . .