Something really odd is going on
In Europe we are seeing surges at many places where most of the population has already been vaccinated
At the same time, the 15 least-vaccinated countries don't seem to face any problem.
At some point, denying this problem will get painful.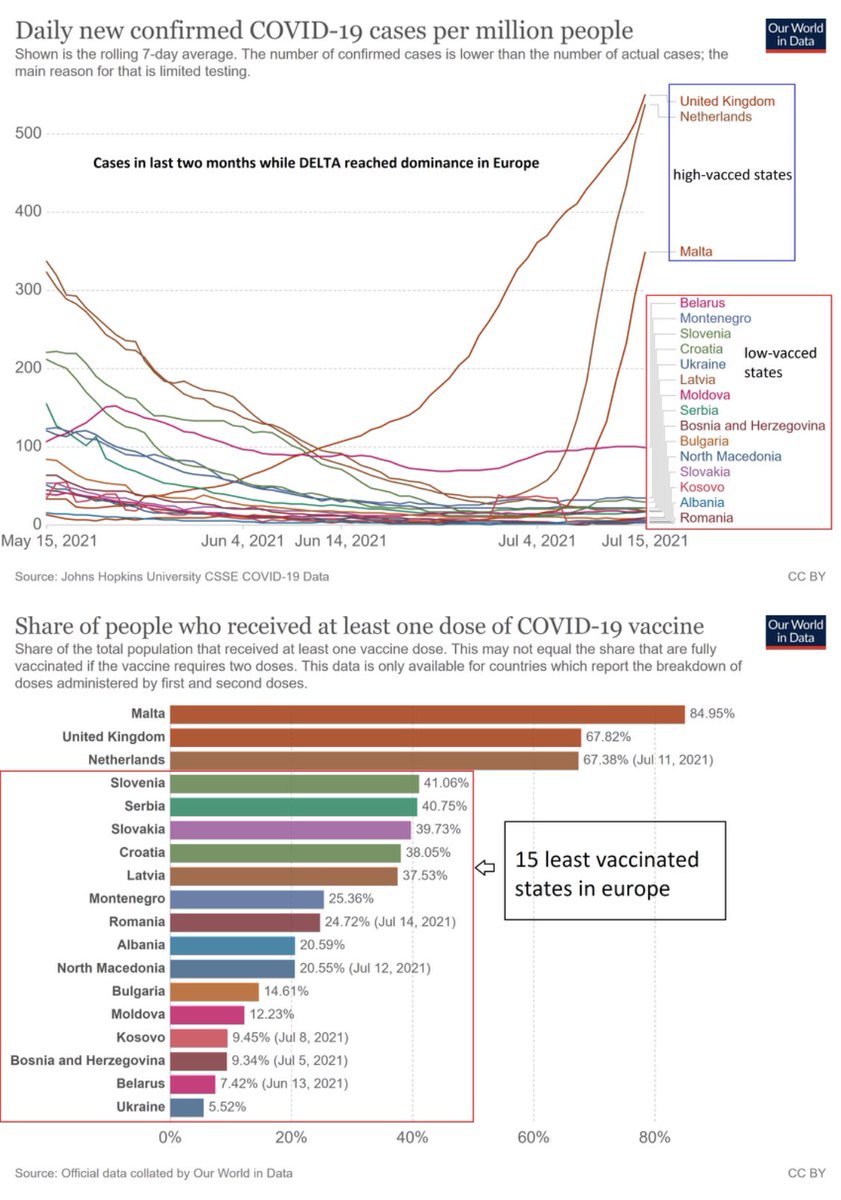 Also take a look at what went on in the 15 most vaccinated countries worldwide
(SPOILER: doesn't look to good)
I did not include tiny Gibraltar, which claims to have double-jabbed all (!) of its citizens.
So why do cases suddenly rise through the roof? (yes it's residents, not tourists)